For the majority of families, having a bathroom in the house, near the kitchen or bedroom, no one thought it was in the attic. However, this seems to be the right choice. The space in the attic is always quiet and comfortable, and at the same time possesses natural light, what better place to rest here? And here are 14 impressive designs.
1. The scenery of a beautiful bathroom is located in the attic.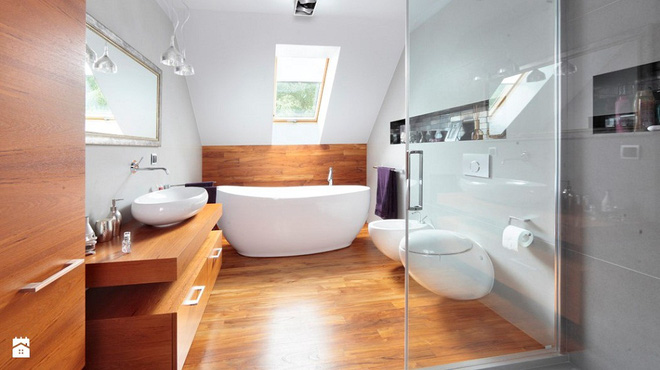 ---
2. The light that makes the attic bathroom so wonderful.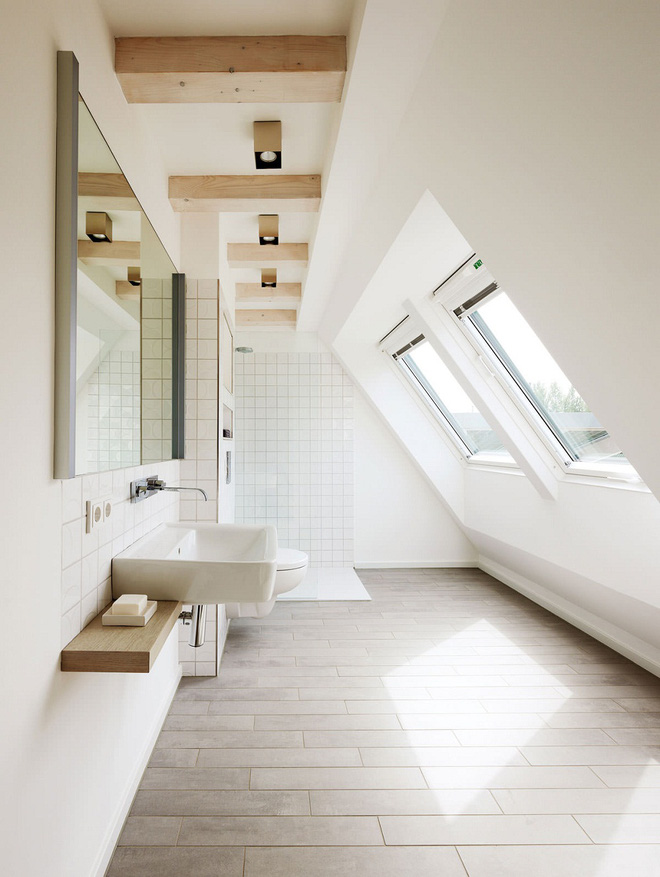 ---
3. A large skylight makes the space glow without too much light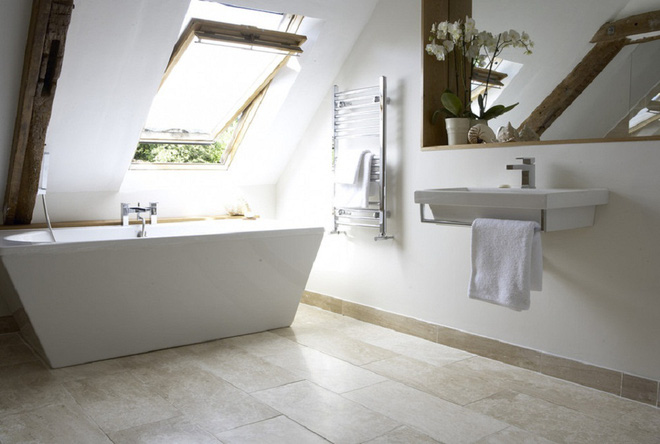 ---
4. Natural light, even scattered mirror, makes space even more pleasant.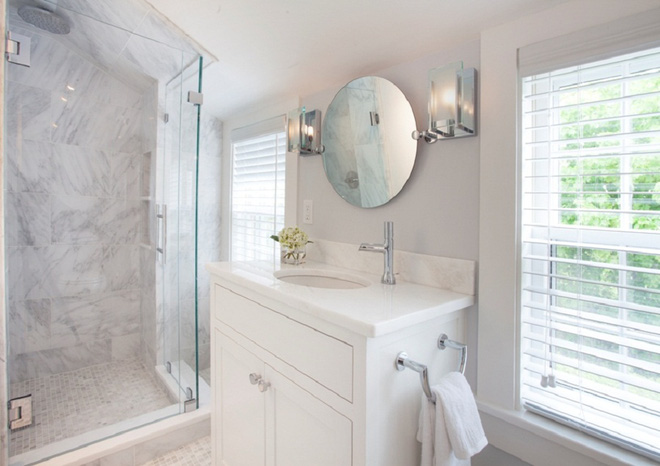 ---
5. Trees in the bathroom bring a fresh feeling to the room.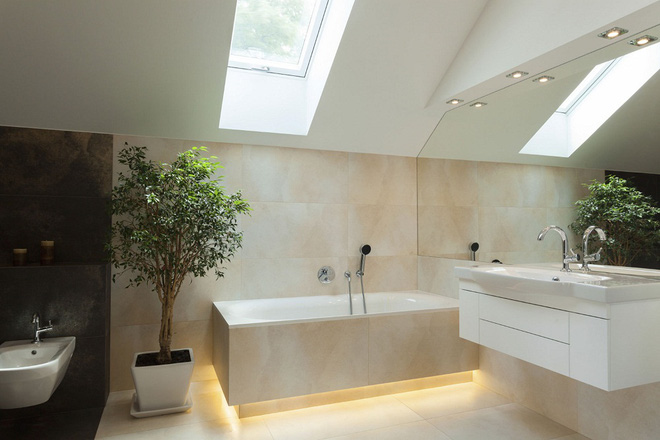 ---
6. Utilize the main window as the main light instead of street lights, which everyone wants but can not do try.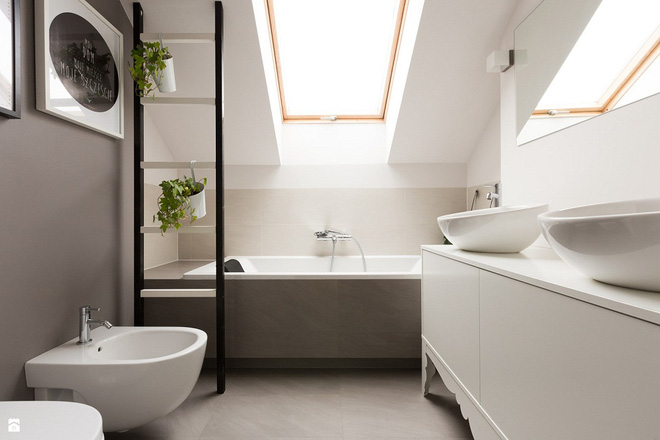 ---
7. Wood material used for ceilings and warm feeling for the room.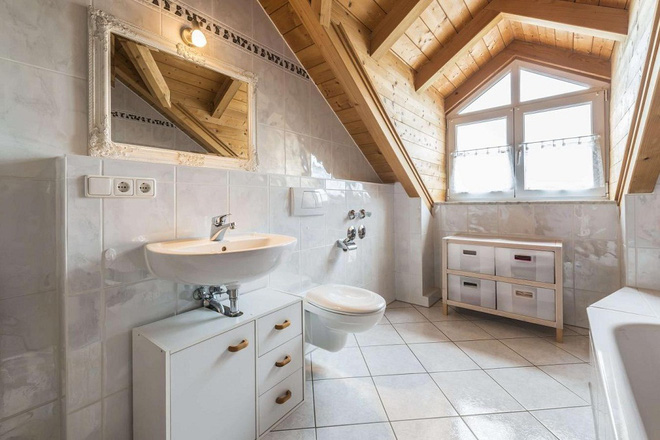 ---
8.Although the area is modest, but just clever iron set things are still beautiful as usual.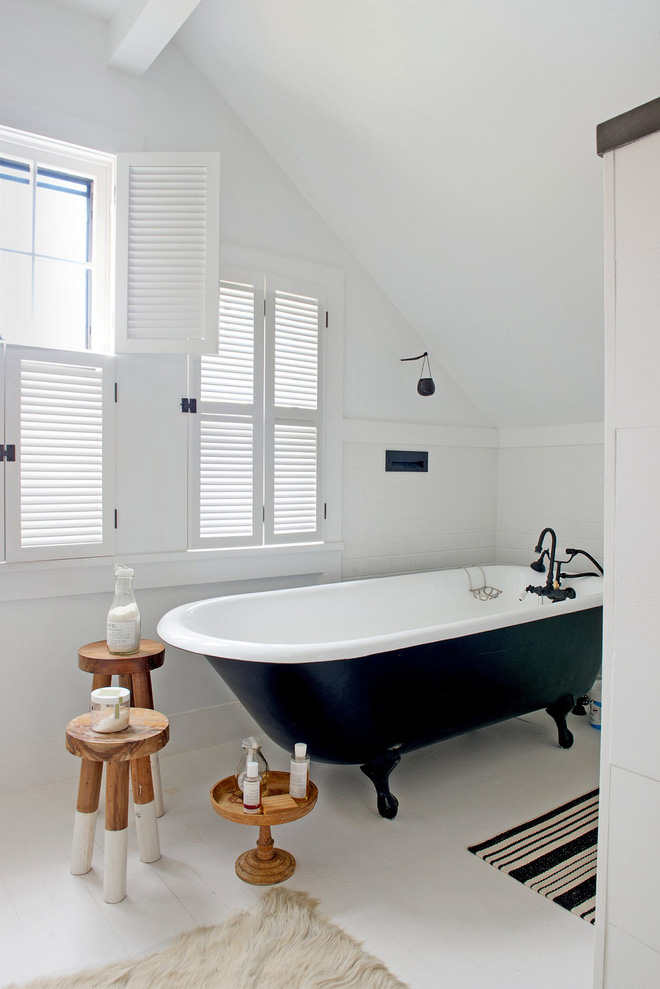 ---
9. The bathroom is more cozy thanks to the use of wood and marble.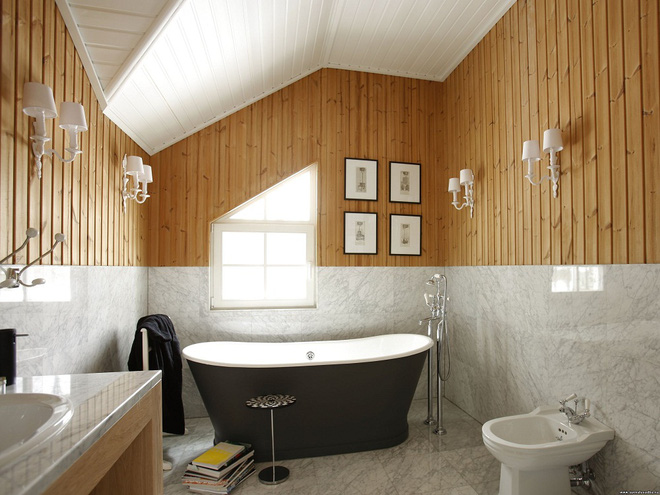 ---
10. Don't need a bath tub to do the laundry, the shower is also a great choice.